SSI Open Water Diver Course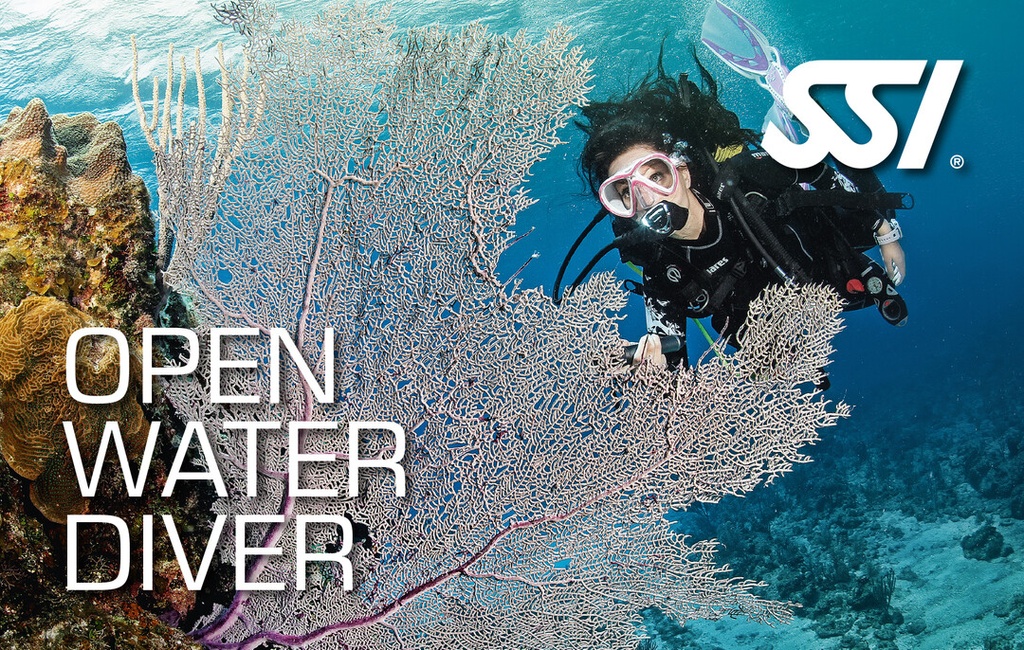 SSI Open Water Diver Course
This globally recognised certification program is the best way to begin your life-long adventure as a certified scuba diver
You will earn the SSI Open Water Diver certification. This globally recognised certification program is the best way to begin your life-long adventure as a certified scuba diver. Personalised training and in-water practice sessions ensure you have the skills and experience required to become truly comfortable underwater. Open Water Certification means you can dive to 18m with a buddy anywhere in the world for the rest of your life.
Prerequisites:
Minimum Age: 10
Certification Prerequisites: None
Academic Sessions: Online Program & Class Room
Pool/Confined Water Sessions and Classroom: (10 Hours)
Open Water Dives: 4
Maximum Training Depth: 18 meters
Maximum depth limit for 10 and 11-year-olds: 12 meters
After signing up using this link, you will be sent an email allowing access to the SSI online academics. From a computer Table, iPhone or Android device login, update your profile and start the learning process. The multimedia academics with videos and multiple-choice questions keep learning fun and ensure you are prepared for your water sessions. 
Your pool sessions will start with a small academic session and then a briefing from one of our experienced instructors; you will learn how the equipment works and is fitted. Next, you and your instructor will select a mask and fins and configure your high-quality total diving system. Learning to breathe with your face in the water and fin on the surface quickly turns into almost 2 hours of fun underwater learning new skills. 
We have a maximum ratio of 3:1 with instructors to ensure you have the best possible experience.
The remainder of your pool sessions starts with a review of all skills from the previous sessions, reinforcing SSI's "Comfort Through Repetition" mantra, followed by new skills and free time to practice swimming and building confidence. 

We conduct the qualifying Open Water Dives over two days at a partner dive center in the UAE, or another location that allows easy, safe access to the water. 
You will show you can perform all the skills you mastered in the pool in a natural open water environment. We provide suitable exposure protection, whether a wet or dry suit, appropriate to the time of year to ensure your comfort and safety. 
All sessions include a thorough debriefing and discussion about your performance, helping you learn. On successful completion, you will gain a certificate of completion and a digital recognition card (via the MySSI App), that allows you to dive anywhere in the world.