SSI Extended Range Foundations Course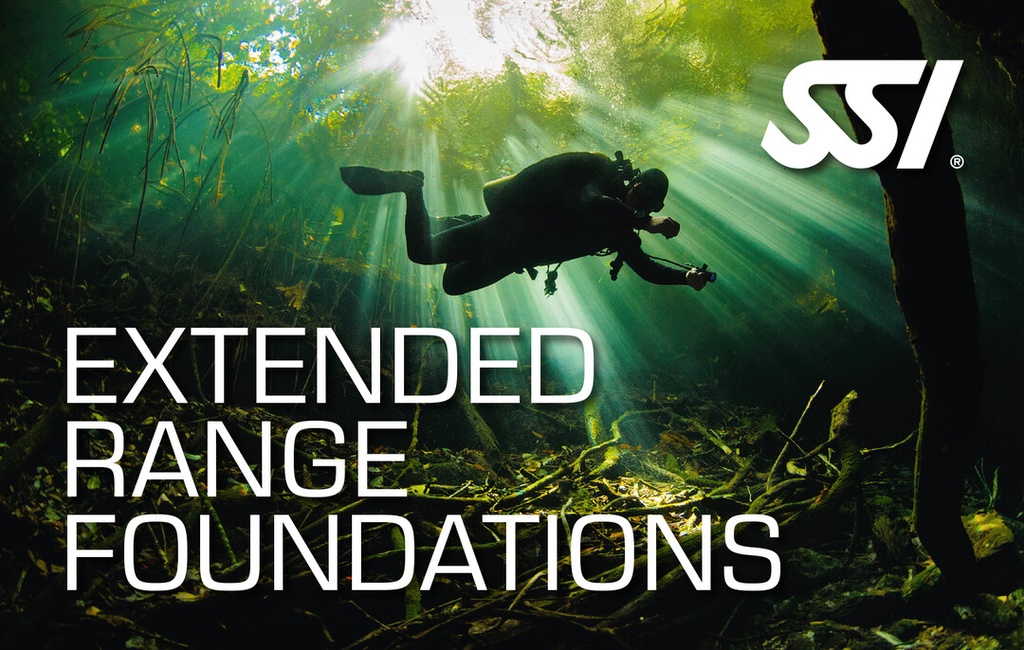 SSI Extended Range Foundations Course
The place to start - The Extended Range Foundations program is designed to improve your buoyancy, trim and propulsion techniques and give a stable platform from which to improve all of your diving. The emphasis on in-water training in the Foundations course results in measurable improvements. This course will get you ready for limited decompression in the XR Nitrox Diving course with a recreational pass or accelerated decompression in the XR Extended Range course with an Extended Range pass.

This course can be done in Twinset or Side Mount configuration.
Prerequisites:
Minimum Age: 16
Certification Prerequisites: Open Water Diver
Have Logged at least 24 dives
Maximum Training Depth: 12 meters
Suggested Duration: 16-18 hours
A complete Total Diving System with:
Twinset or Sidemount setup and OPTIONAL
A single stage cylinder with regulator with:

Second stage with 1-2 meter hose and SPG. Oxygen cleaned as required

Backup computer in the event of a computer failure
You also need:
2 surface marker buoys (SMB)
2 Spools or reel appropriate for the planned dive depth
2 Cutting devices
Surface signaling device


We will complete a full equipment configuration session prior to doing the pool session.